Marcelo Alonso
A Seattle-based Brazilian Jiu-Jitsu gym, led by a world-class 5 star Black Belt instructor was in desperate need of new digital experience. Their outdated website was in starch contrast to Marcelo Alonso's impressive awards and youthful spirit of his academy.
Since the MABJJ academy ranks as one of the foremost Brazilian Jiu-Jitsu schools in the State of Washington, their new digital presence needed to be top-notch.
Colors:
Type:

Digital experience

Technologies:

HTML + CSS

Role:

Art Direction

Web Development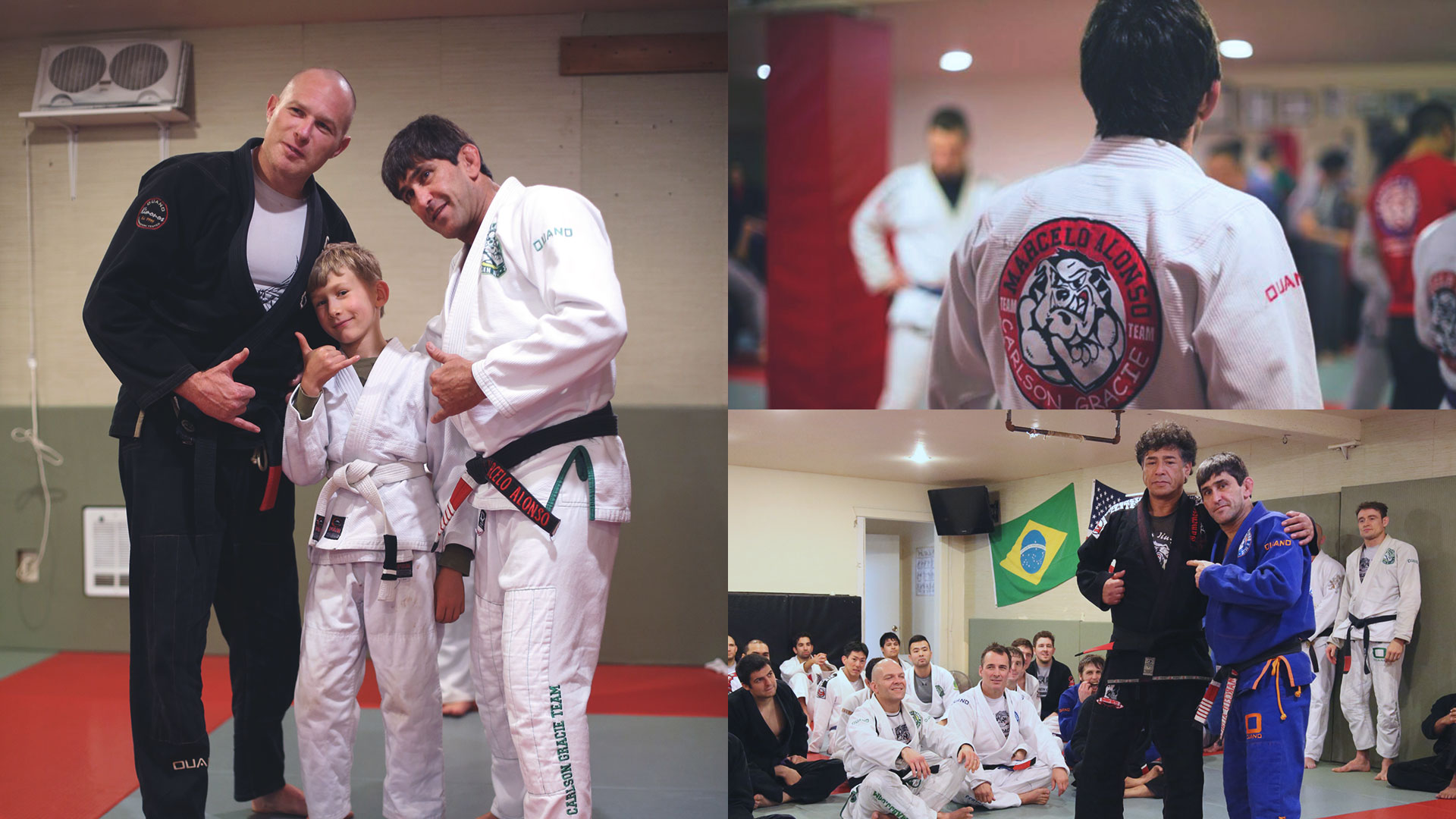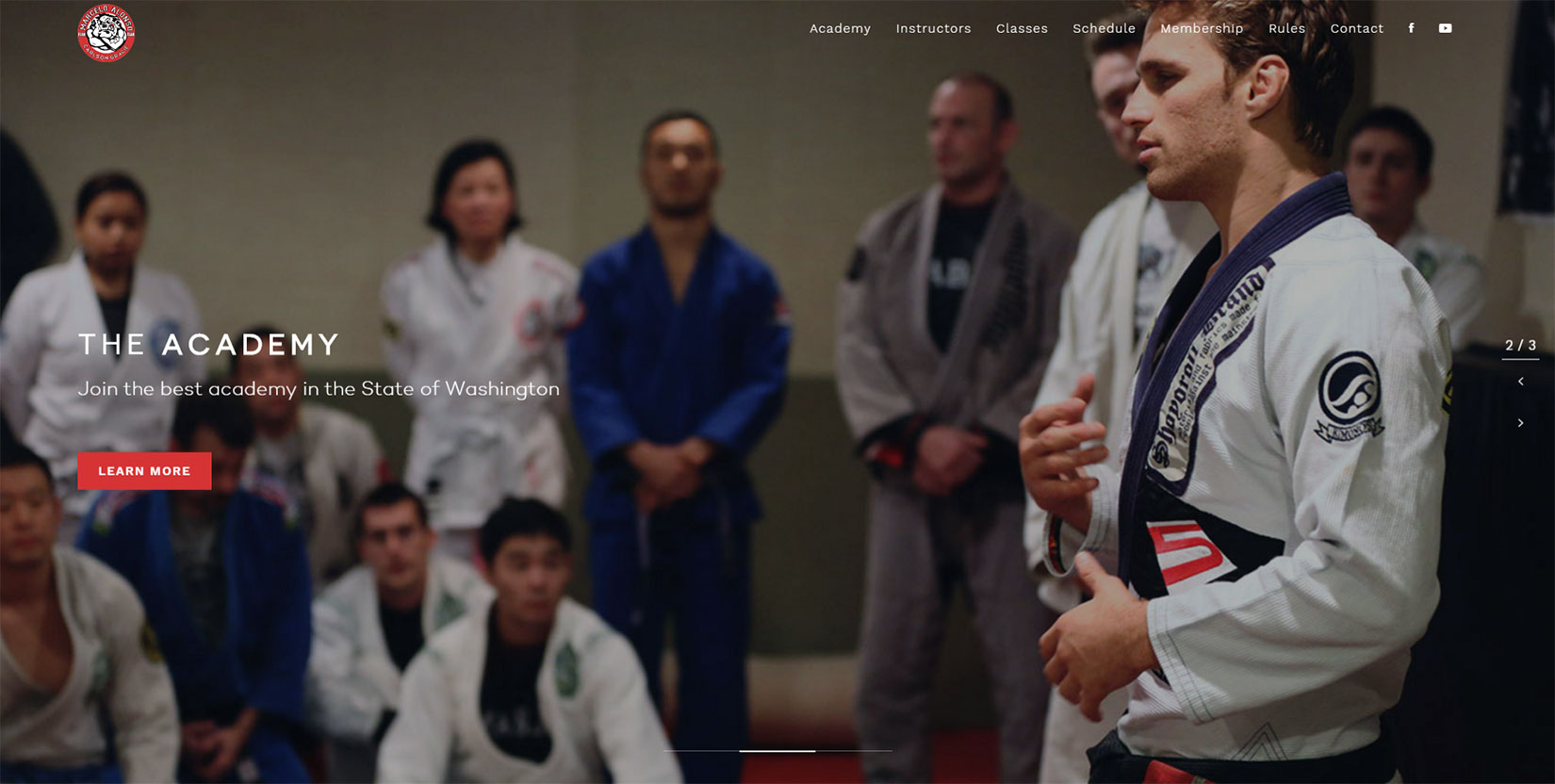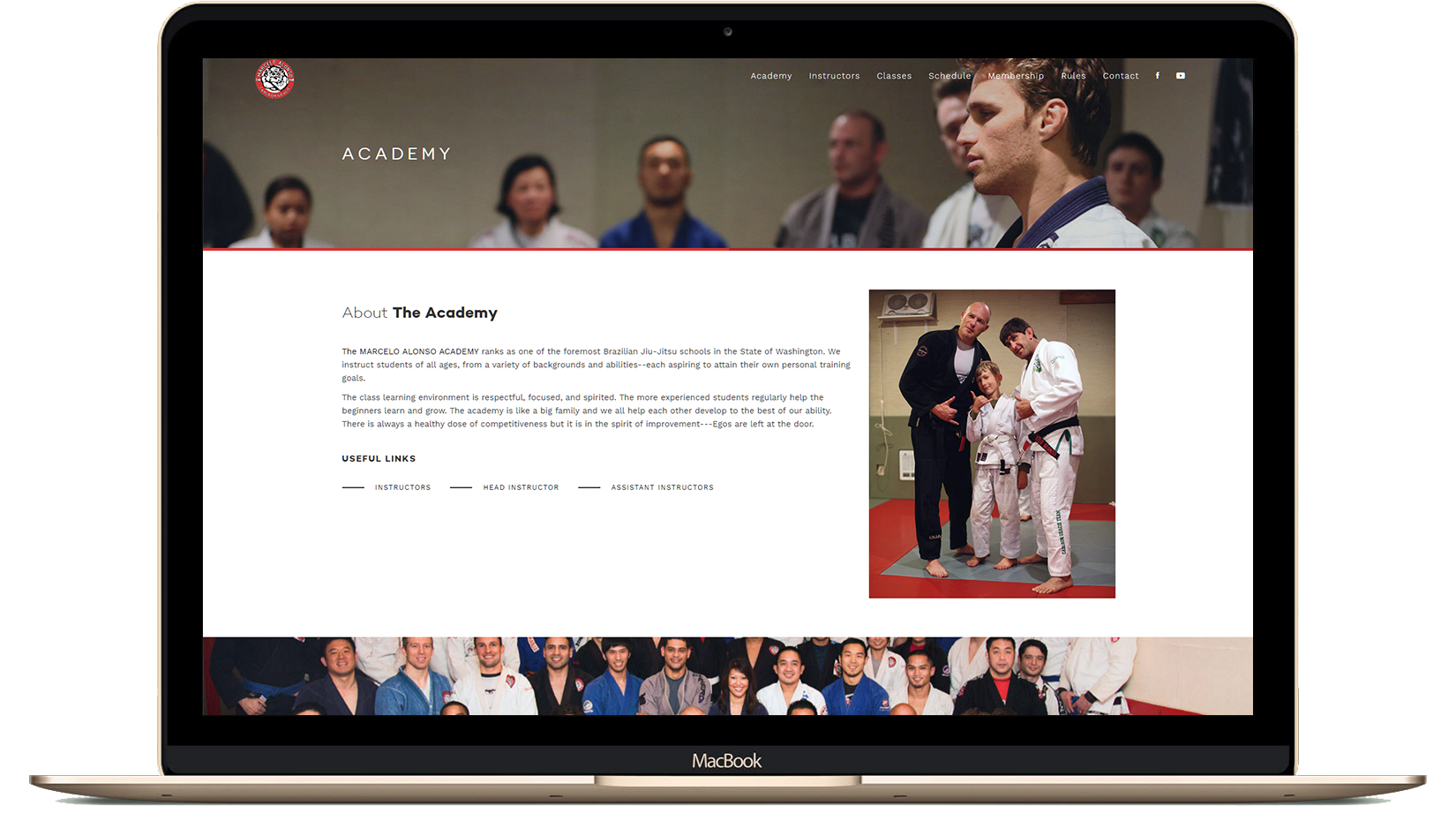 Less is more...
The old website was cluttered, full of empty or overly wordy pages that overloaded the user experience. By reorganizing the pages and displaying the basics, the Divided Vision Media team created a digital experience that's simple and effective.
Clean UI, clear Call to Action buttons lead potential customers to the information they need, when they need it.
The new responsive website showcases the Academy's best assets: its world-class instructors, its branding and its respectful, focused, and spirited learning environment.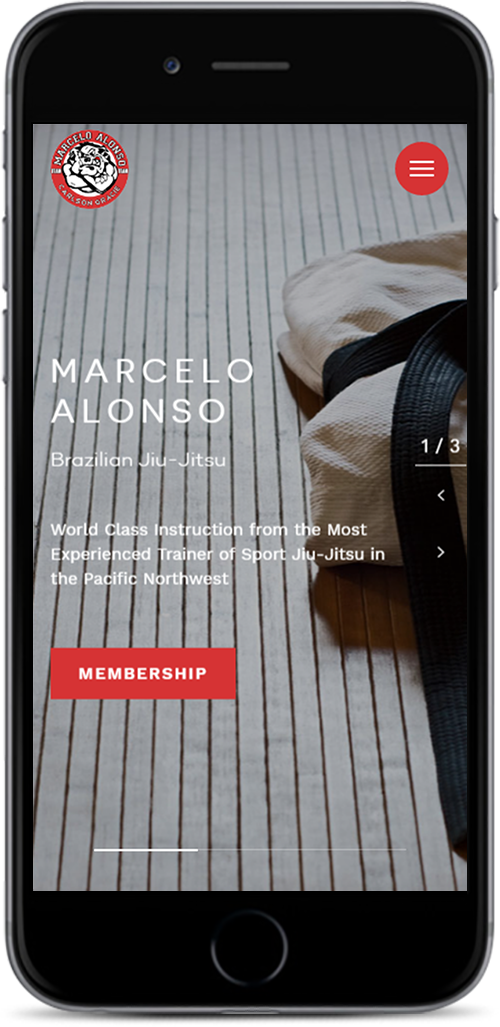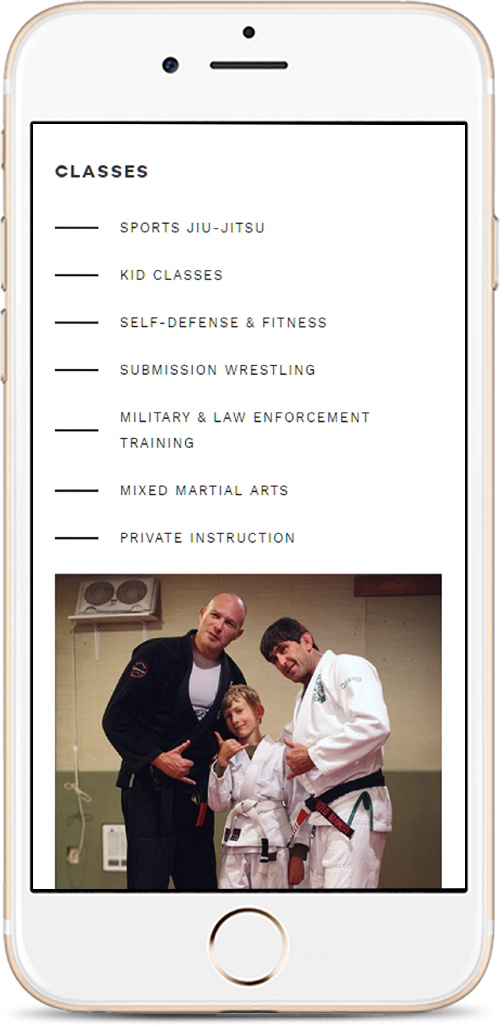 Do you have a similar project?
Want to collaborate with the Divided Vision Media team? Fill out the form on our contact page and we'll gladly get back to you.
Get in touch