10 Stunning Homes
10 Stunning Homes is a global online magazine that allows readers to both discover and follow the most engaging creative projects and people in design, architecture and home automation / smart home products from around the world.
Colors:
Type:

Digital experience

Technologies:

HTML + CSS

Wordpress

Role:

Art Direction

Web Development
An award-winning responsive experience
Launched in July 2015, the website has since undergone a series of design improvements aimed at providing the best possible user experience, while showcasing the content in a modern and interactive way.
The website's aesthetics have been positively received both by readers and by the architects, and product designers whose projects have been featured.
Website awards and features:
CSS Reel - Site of the day
jQuery Rain showcase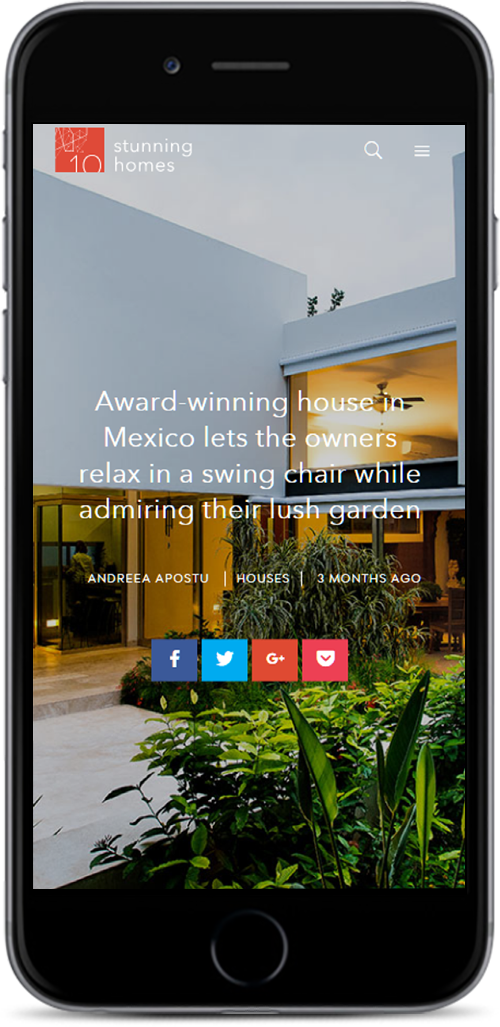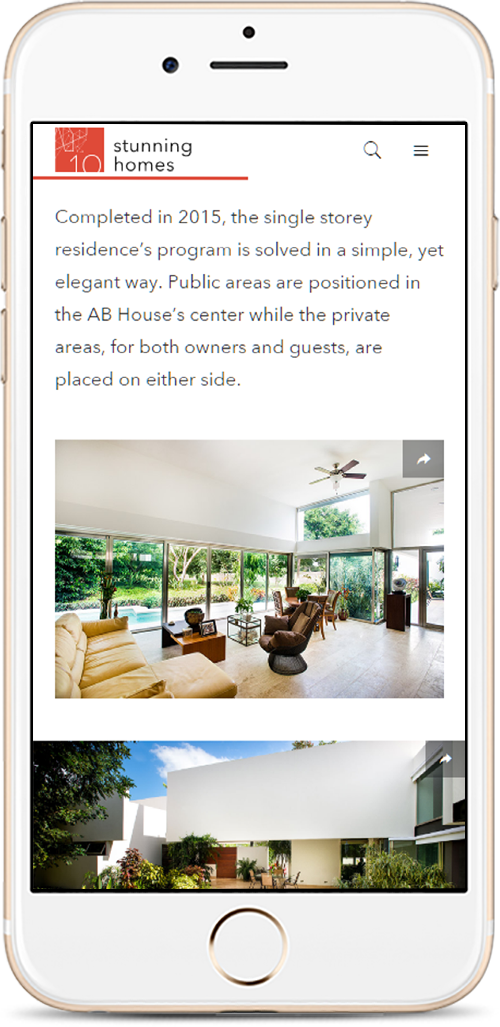 Do you have a similar project?
Want to collaborate with the Divided Vision Media team? Fill out the form on our contact page and we'll gladly get back to you.
Get in touch